A charming hotel for your private receptions
Weddings, christenings or birthdays near Amboise
The ideal venue for your wedding or family event (christening, birthday) is Château de Pray, in the light of the Loire Valley.
Our 4-star hotel near Amboise offers a unique setting to welcome your guests in a bucolic and romantic setting.
5 hectares of wooded parkland with formal gardens, a terrace overlooking the Loire, a heated swimming pool sheltered from view, elegantly decorated rooms, a Michelin-starred gourmet restaurant with a troglodyte dining room... the Orangeryprivate lounges with different atmospheres and a large car park, it's all here!
Thanks to the expertise, attention and discretion of the Château's staff, you'll be able to enjoy this marvellous moment to the full, without a care in the world.
Your event will be tailor-made according to your wishes, so that this moment in your life reflects who you are.
Château de Pray is 2 km from Amboise, 15 minutes from the motorways and 1 hour from Paris by TGV.
Beauty, refinement, history, poetry and gourmet flavours await you in the heart of Touraine and the châteaux of the Loire.
Our superb troglodyte room, carved out of the tufa stone, offers a dream space for your receptions. The hotel's Orangery, with its 120 m² and 4 m high ceilings, lacks neither charm nor comfort! Its two bay windows with large arched windows open onto the Cour d'Honneur of the Château and let in the natural light of the Touraine region.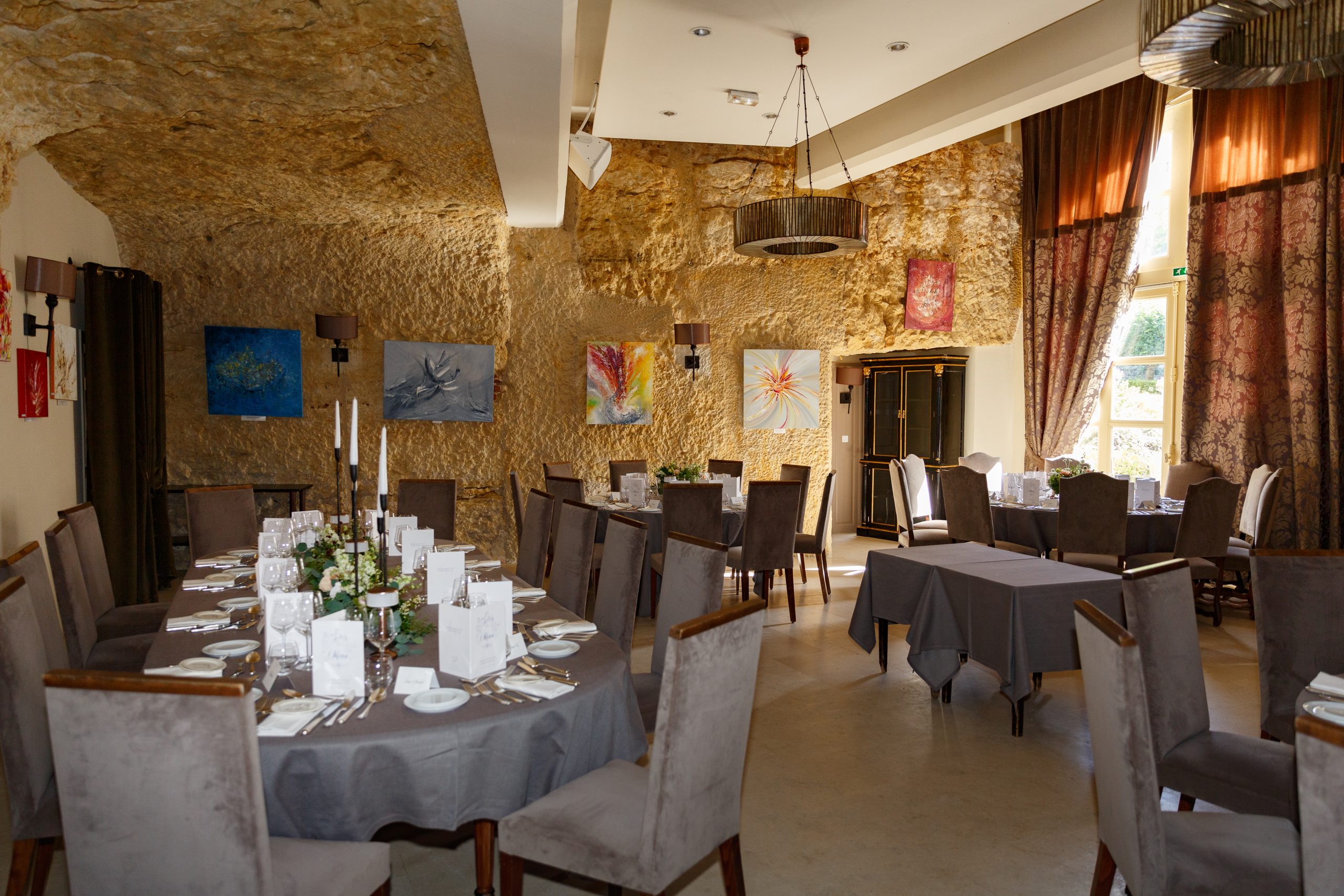 The grand salon, with its French ceiling and coats of arms on the central beam, which bear witness to the successive properties of the château, is a unique setting for entertaining in complete intimacy. It is decorated with a 17th century Gobelins tapestry, period stained glass windows and a monumental fireplace to welcome you in a harmonious and warm setting. The Grand Salon opens onto the south-facing terrace overlooking the Loire.
Our cosy lounge is perfect for intimate meetings. Its refined setting is a real pleasure for the eyes. Decorated with stained glass windows and tapestries from the Gobelins, a 19th century Prussian fireplace decorated with earthenware with mythological motifs, it can accommodate up to 16 guests. The Petit Salon opens onto the château's terrace and gardens.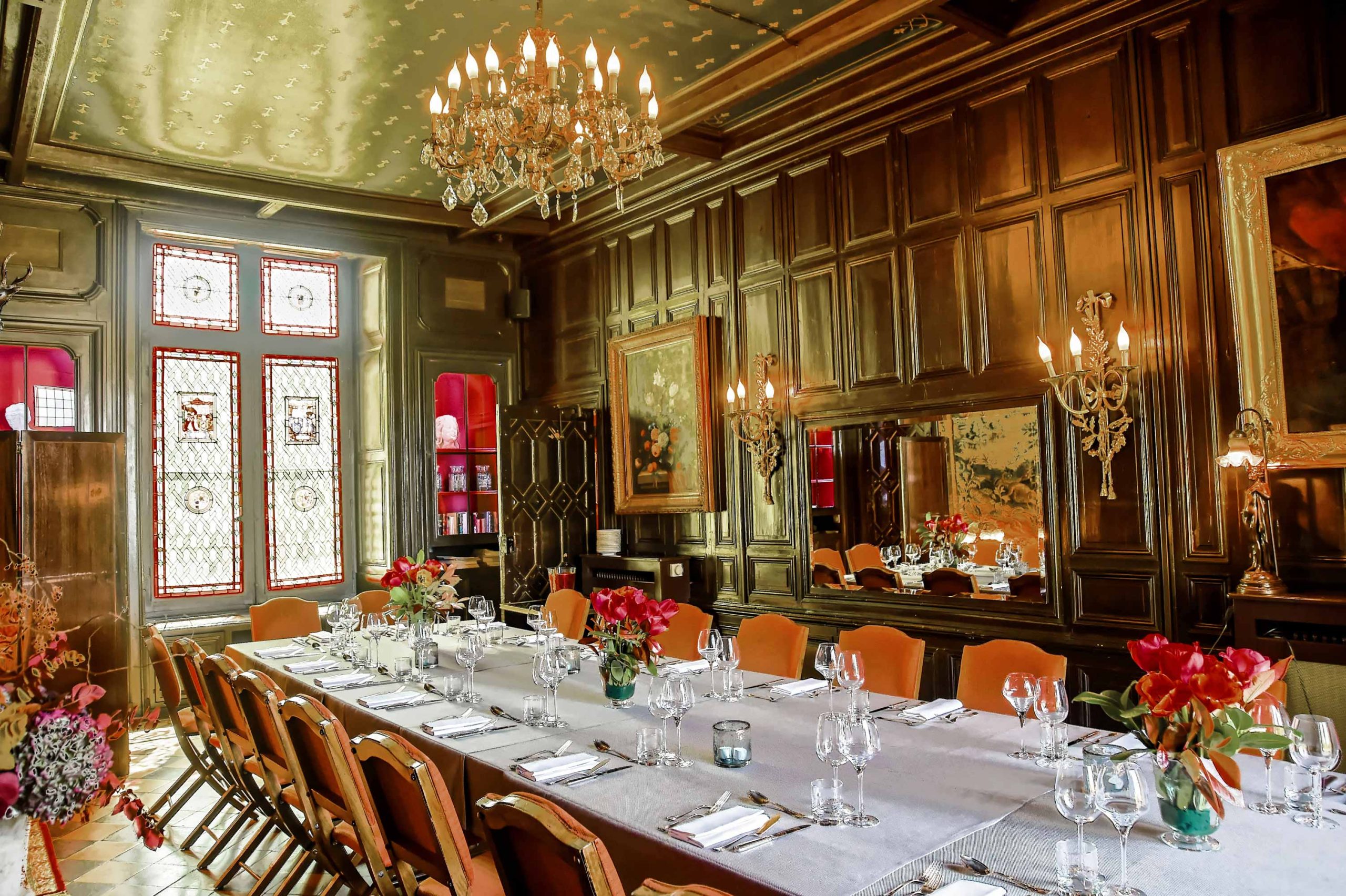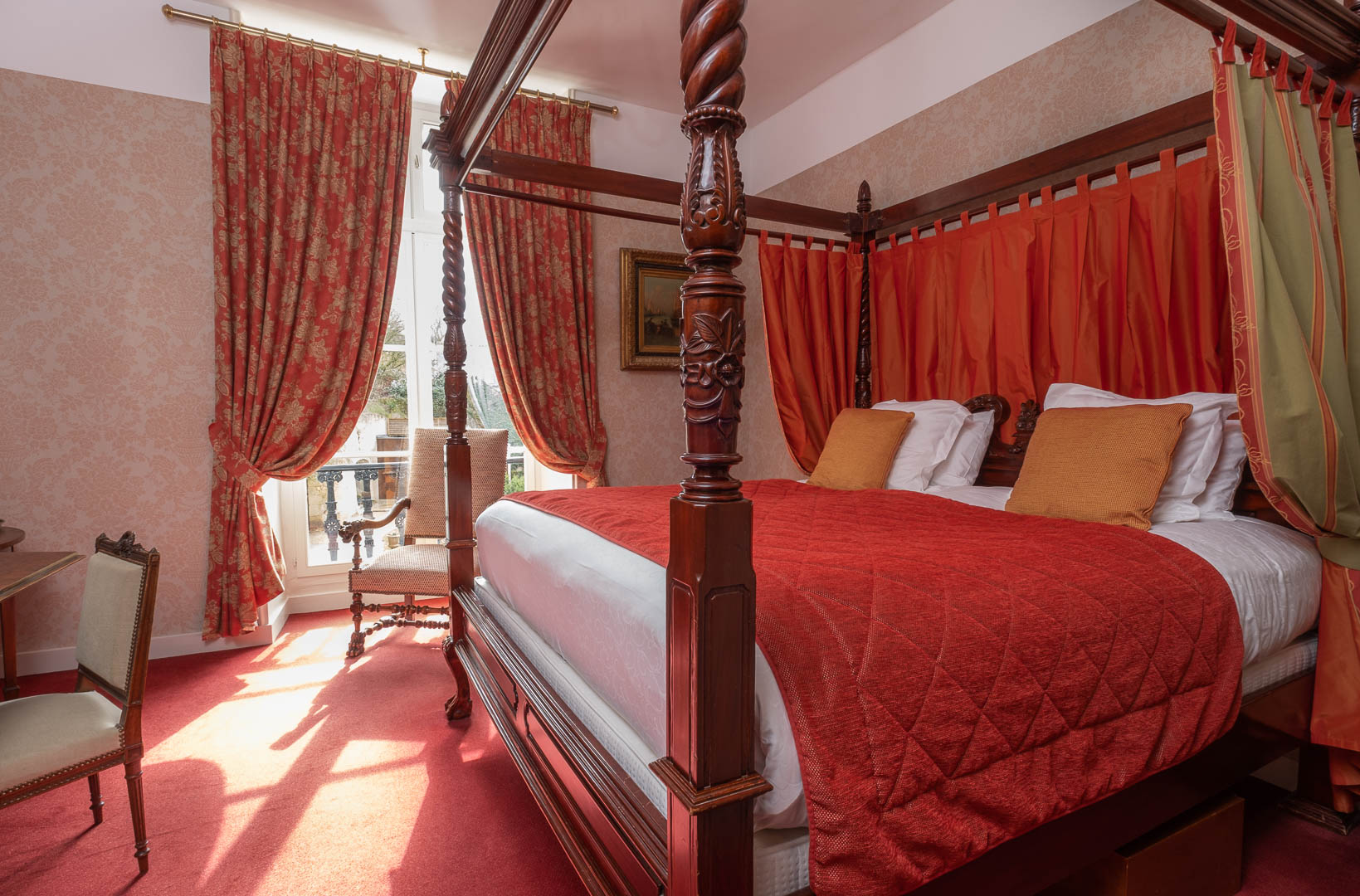 All our rooms and suites await you in a cocoon of refinement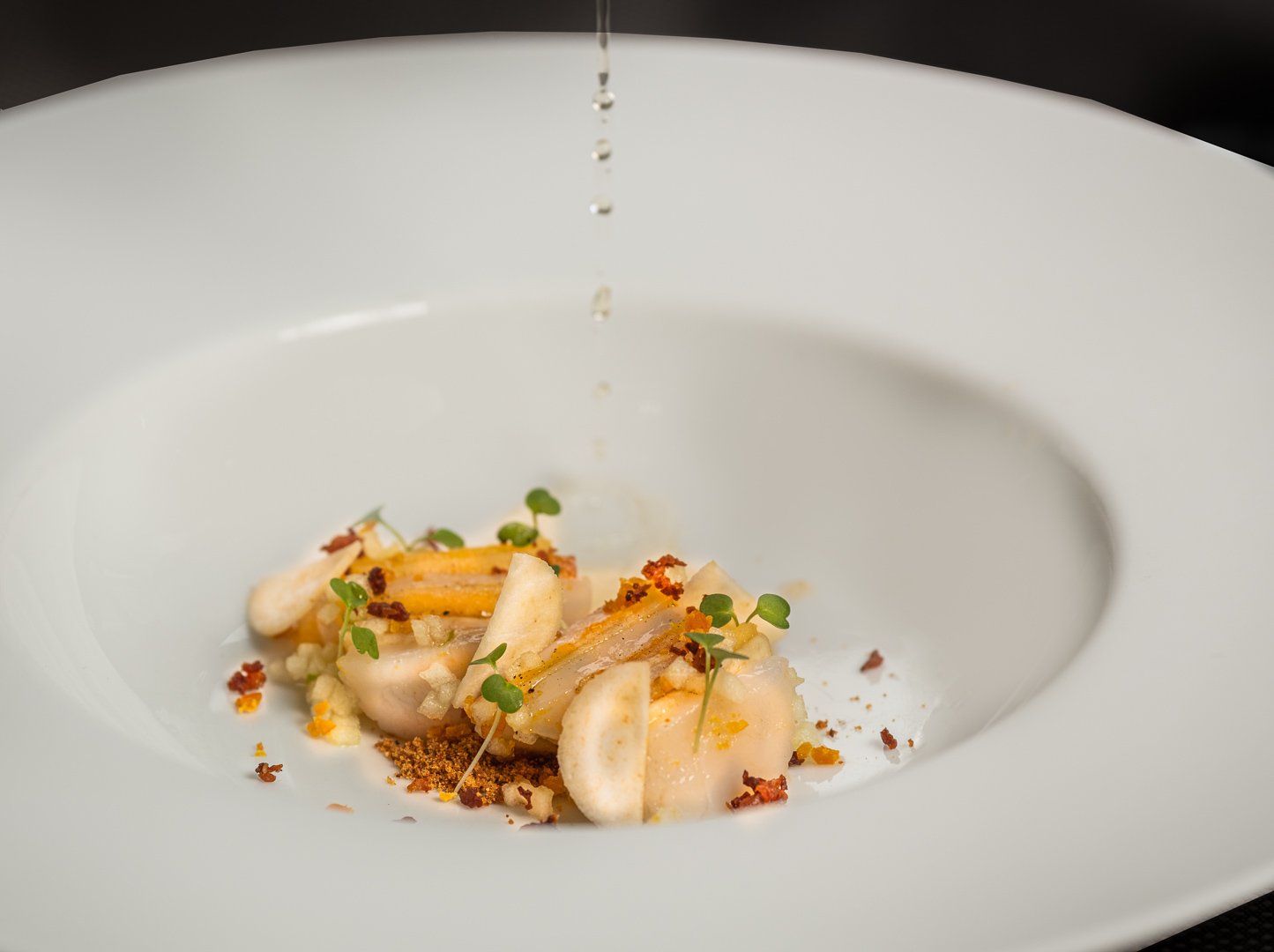 L'Orangerie and its Chef Arnaud Philippon welcome you for a starred experience